LUXURY SCARLET PEARL HA LONG BAY CRUISE 2DAYS 1NIGHT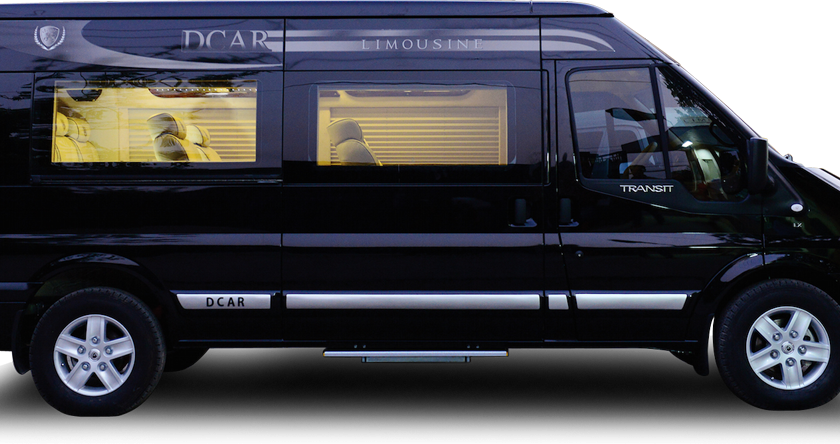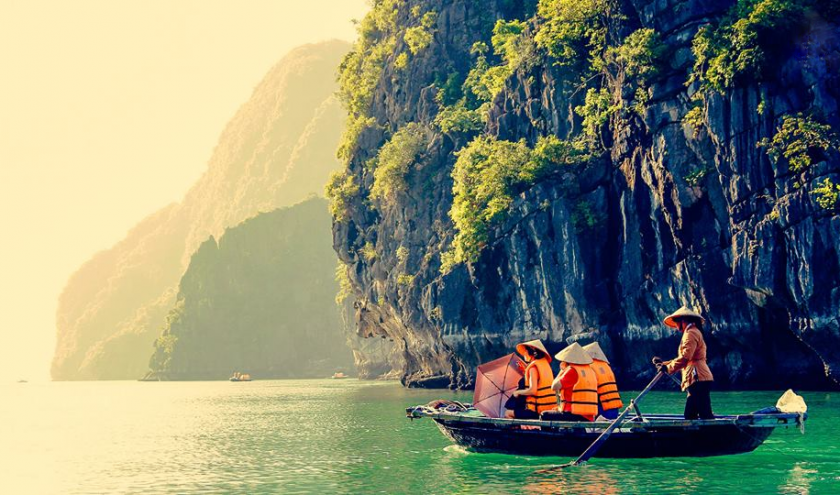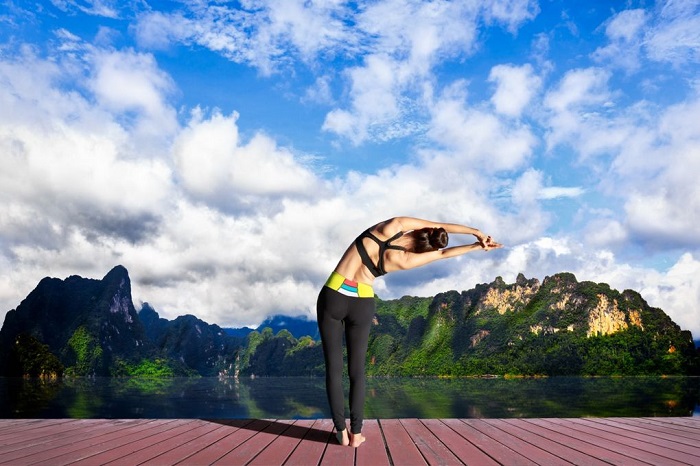 General Information
LUXURY SCARLET PEARL HA LONG BAY CRUISE 2DAYS 1NIGHT
We are now proudly introducing our Scarlet Pearl Cruise on the world-class wonder Halong Bay. Our obligation is to create and deliver the most memorable moments that focus on the natural exploration and local cultural immerse on the way. Launching on August 12th, 2019, the cruise is going to offer the luxurious experiences for a maximum of 66 guests staying on an architecturally designed cruise ship, classified into 23 cabins of 4 themed suites with a story to tell. All suites are featured in smart control systems which ensure the greater energy efficiency of the cruise and help relieve the burden on the environment.
Our amenities include the ultimate in luxurious relaxation and re-invigoration of Akoya Spa, the impressively amazing dining experience on Tahiti restaurant and the classy Bar Bistro – The Old Fashioned Jewel. The ship also features a sundeck with Jacuzzi pool and private fitness center. Stepping onto our cruise, you will be lured by the beautiful blend of Vietnamese traditional architecture and sophisticated Norwegian theme of deep brown wood. Being a traditional-inspired and community-oriented cruise ship, we offer a Pearl Museum right on-board where allow the customer to step into a quietly tasteful lounge area exhibiting the most fabulous and high-qualified pearls. In the museum, customers can listen to the history of the local pearl farming, shop these stunning creations and join a hand in preserving and promoting this special and signature gift of the bay.
The authentic experience offers the chance to cruise over world-class wonder Halong Bay in a unique, complemented service of a Catamaran Sailboat. Scarlet Pearl Cruises is equipped with a real catamaran-style fishing boat and allow our guests to explore the best spots of the bay for such unforgettable catch ever. No matter you are seasoned leisure travelers, active holidaymakers, honeymoon couples or even VIPs and celebrities, our exclusive Catamaran sailboat will bring you over the moon. Defined as the company's philosophy, customer care, natural preservation, and social responsibility are the three top priorities of the Scarlet Pearl. On board, we have up to 40 crew members, including a cruise director and experience manager, ensuring every need is attended to. With daily D-Car transfering between Hanoi and Gia Luan harbor upon request, the Scarlet Pearl Cruises team can bring out the best in luxury and convenience during your special vacation. And yet it isn't everything about our cruises − the distinguishing impression derived from the combination of luxurious travel, high-quality services and ambitiousness in preserving the natural and local culture − that make a voyage on Scarlet Pearl Cruises noteworthy.
Itinerary
Day 1: Hanoi – Halong – Lan Ha Bay – Viet Hai Village
08:00 – 08:30: Our limousine will pick you up from your hotel in Hanoi Old Quarter.
11:00: Arrive at the Scarlet Pearl check-in area at Halong International Cruise Port – where we will complete the check-in process and other procedures.
Direct to Scarlet Pearl Cruise. Welcome aboard! Enjoy a welcome drink during the cruise briefing, including safety instructions, before check-in to your cabin.
A splendid lunch is served at Tahiti Restaurant while cruising into the primitive Lan Ha Bay. The bay has hundreds of small and large islands, making it an enormous, beautiful scene to look at while dining.
We reach the landing spot of Viet Hai Village on Cat Ba Island and hop on bikes (electric car available) for an active tour along small paved roads towards a village nestled in a valley. Meet and greet local inhabitants doing their daily work, see their homes and the village school.
Return to Scarlet Pearl Cruises to relax and admire the sunset on our sundeck. Our talented bartender will show you what it takes to be a bartender! You then can make a unique cocktail for a special family event after the course.
It is time to enjoy your dinner, as well as a unique cultural exchange on stage with other guests from all corners of the world and our Vietnamese hosts.
Day 2: Dark & Bright Cave – Hanoi
06:30: Begin your new day with a Yoga session, take photos, or enjoy the sunrise from your cabin window.
Enjoy a light breakfast in the delighted and peaceful beauty of the bay.
Visit Dark & Bright Cave which is the perfect destination for our excursion, a serene round lake encompassed by abundant trees and high stone walls.
Take your pick either exploring the cave by yourself in a kayak or comfortably on local bamboo boat rowed by the locals.
09:15 – 09:45: Return to Scarlet Pearl Cruises, pack your luggage and check-out of your cabin while cruising towards the port.
Enjoy an excellent brunch on board and then disembark at Halong International Cruise Port. Our luxury limousine car will transfer you back to Hanoi.
14:30 – 15:00: Arrive back to your hotel in Hanoi Old Quarter.
Inclusion:
Welcome drinks
Tourist sites entrance fee
Experienced English speaking guide 2 bottles of drinking water in thecabin
Free tea & coffee in breakfast
Meals in the tour: 02 lunches, 01 dinner, 01 breakfast
Kayaking or rowing boat
Fish/ squid fishing
Tourist insurance & service fee
Catamaran luxury sailing boat
Exclusion:
Round trip shuttle bus pick up & drop off in Hanoi Old Quarter area: Limousine minivan 30 USD/ adult and 20 USD/ child from 4 to under 12 years old
Massage service on board
Other drinks, tips & personal expenses
Visa, flight tickets & hotel room VAT invoice (10%)
Surcharge tourist site ticket due to changes from government policy
All services are not mentioned in the inclusion site
Children Policy:
Child under 04 years old staying in the same room with parents will be free
Children from 04 to 07 years old staying in the same room with parents = 50% of adults rate
Child from 07 to 12 years old staying in the same room with parents = 75% of adults rate
Rates for teenager of 12 years old and above will be treated as adults
LUXURY SCARLET PEARL HA LONG BAY CRUISE 2DAYS 1NIGHT
2 Days 1 Night
230