La Paci Cruise 2 Days 1 Night
La Paci Cruise 2 Days 1 Night
Relax in a Oriental style and modern design. La Paci Cruises combines modern beauty and comfort with 10 en-suite fully equipped spacious cabins, bars, elegant dining area and spectacular sundecks. Our ships three decks measure 35m x 8.5m with a wood and iron design providing for a cozy and luxurious sailing atmosphere.
Our professional crew and friendly staff are dedicated crew and friendly staff are dedicated to providing you personal service for a memorable, unique and safe cruising experience.
SERVICES
In recent years, Vietnam has had some strong development steps with tourist services seeking new experiences, giving customers peace of mind, escape the hustle and bustle of life. Therefore, La Paci Cruises is designed to bridge the need for you to explore new attractions on Ha Long Bay – Lan Ha Bay.
The most important thing that we always care about is "customer satisfaction". To do that, The professionalism in the service process is the most important, is the main factor that we want to bring to the customer.
Welcome to La Paci Cruise – you will enjoy the luxury service.1. Bus
With the desire to help our customers with the most complete trip, we will use the THACO – 35 high – class car pick up and send back you at all locations in the Hanoi Old Quarter.
The advantages of car:
-    The design of the luggage compartment is very wide and transports a lot of cargo
-    Limiting vehicle noise due to engine placement and good sound insulation
-    Vehicles equipped with pneumatic suspension should have a high mellow, meet the increasingly demanding customers.
-    The interior of the car is luxuriously designed and sophisticated, the spacing of the seats is extended
-    The body of the car is manufactured on a modern transmission line and therefore has higher stability
-    The Euro III emission standard engine is environmentally friendly and fuel efficient
2. Bar
With the desire to bring you a private space romantic, in the evening we will serve you wine at the bar. Here, you will be spoiled with the cocktails of the professional bartender, enjoy hundreds of famous wines around the world such as Vodka, Hennessy, Johnnie Walker, Chivas, Cabernet Sauvignon,..v…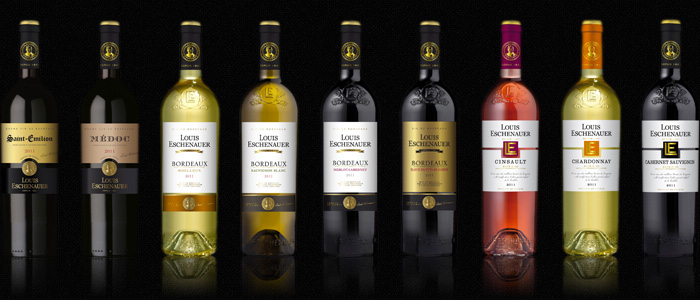 3. Medico
Vietnam is a tropical monsoon climate, cold winter with northeast monsoon, hot summer with southwest monsoon. So if you are unfamiliar with the weather, you may experience some health problems or when you are allergic to certain foods, some plants may be dangerous to you. Being aware of that importance, our team has been trained in first aid procedures when you have health problems with the desire to bring you the safest and safest journey.
4. Professional service team
In recent years, Vietnam is attaching great importance to the development of services, tourism and travel. Taking that trend, we launched the ship La Paci Cruises – iron-clad ships carrying quality four-star. To be worthy of a 4 star yacht, we are always aiming for the best value to our customers and the professional service team is one of the most important criteria. Here, the staff has been trained the most rigorous service procedures for staff to serve 5-star hotel. Therefore, you can feel secure to enjoy your trip completely.
ITINERARY LA PACI CRUISES 2 DAYS 1 NIGHT
(Ha Long Bay – Lan Ha Bay)
Day 1: HANOI – HA LONG BAY – LAN HA BAY (L/D)
09:15 Hotel or private address pick up with our shuttle bus. Short break half way
12:00 Arrive Got Ferry Terminal, transfer by tender to La Paci Cruise, and enjoy welcome drinks, receive cruise briefing, safety instructions then check in to your cabin and set sail through Ha Long Bay while having time to admire the magical landscape go by. The Cruise Pass Da Chong Islet, where you can see alighthouse built by the French over 100 years ago.
13:00 A special lunch in Vietnamese cuisine of fresh seafood and an assortment of appetizing favorites are served while sailing through Islets of Con Vit and Gia Luan.
16:00 The Cruise sails through Lan Ha Bay and completes its entry  through Cua Van Area. The area is surrounding of extraordinary limestone karsts landscapes.
From October to May: You can start your journey to explore Ba Trai Dao Beach, enjoy kayaking and/or enjoy swimming in the crystal clear waters of the Bay.
From June to September : We progress to Tra Bau area of Lan Ha Bay- a separate part of Halong Bay. This is a quiet tourist paradise in Vietnam, enjoy kayaking and/or enjoy swimming in the crystal clear waters of the Bay.
17:30 Back to La Paci Cruise, drop anchor for staying overnight. Enjoy the complimentary sunset party on the sundeck with local wine and fresh fruits.
19:00 Dinner is served in the restaurant. Enjoy delicious local food prepared and served for you by our wonderful onboard catering staff.
21:30 Retire to your cabin or join the fishing excursion, watch a movie, have a drink at the bar, internet access or play exciting games. Overnight on board.
DAY 2: DARK & BRIGHT CAVE – HA LONG BAY – HANOI (B/ L)
06:00 Enjoy sunrise and admire the never ending miraculous cenery of the Bay. Practice an invigorating Tai Chi session on the sundeck.
07:30 Light breakfast, coffee and tea served
08:30 Visit Dark & Bright Cave and islets by local rowing boats which is a wild and mysterious beauty in the middle of the World Heritage
09:45 Back to our boat, relax before checking out
10:30 Join cooking class demonstration (teaching you how to make our speciality, Spring rolls) on the cruise.
11:00 Lunch is served on board
12:00 Disembark at the Got Ferry Terminal by tender. Take our shuttle bus to return to Hanoi
15:00 Arrival back at your hotel or home
Lapaci Cruise 2 days 1 night Included :
Shuttle Bus pick up at hotel in Hanoi – Lapaci Cruise – hotel in Hanoi.
Accommodation on Board: Private Cabin with sea view window, hot water, western toilet & Air-Conditioning
Meals on Board: 1 Breakfast + 2 Lunches + 1 Dinner with fresh seafood, Vietnamese food, Asian & International food.
English Speaking Guide on Board
Welcome Drink (soft drink, tea or coffee)
Insurance on Board
Kayaking to explore tunnel caves
Entrance Fees & Sightseeing tickets
Visiting Caves
Lapaci Cruise 2 days 1 night Not Included:
Pre-post accommodation in Hanoi
Taxes & services charge
Beverages and Tobacco
Tips and other Personal Expenses
All other services not clearly mentioned above