[HG04] DISCOVERY HA GIANG 3 DAYS 2 NIGHTS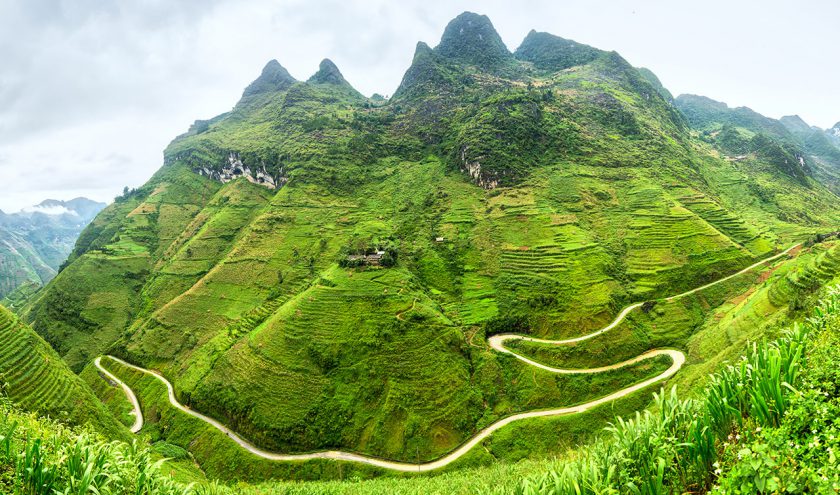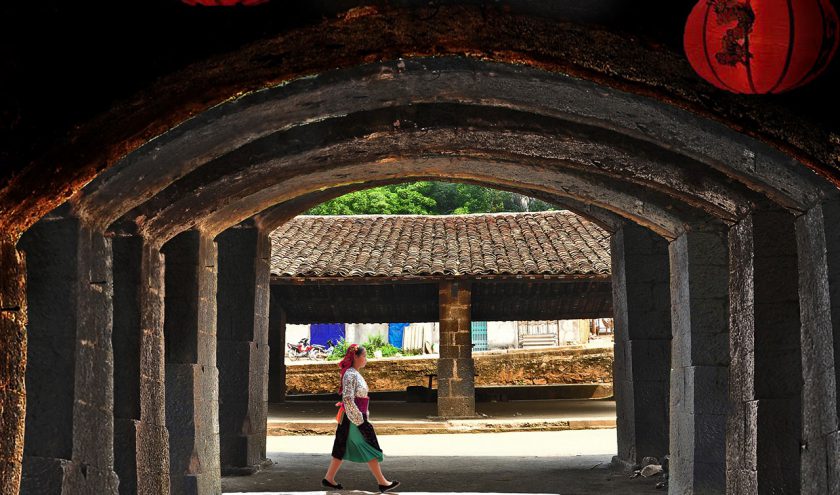 Hà Giang Province
Jump to navigationJump to search
Hà Giang Province

Province

Location of Hà Giang within Vietnam

Coordinates: 

22°45′N

 

105°0′E

Coordinates: 

22°45′N

 

105°0′E

Country
 Vietnam
Region
Northeast
Capital
Hà Giang
Government
 • People's Council Chair
Giang Van Quay
 • People's Committee Chair
Trieu Duc Thanh
Area
 • Total
7,945.8 km2 (3,067.9 sq mi)
Population
 • Total
891,077
 • Density
110/km2 (290/sq mi)
Demographics
 • Ethnicities
Vietnamese, Tày, Dao, H'Mông, Sán Dìu, Lô Lô, Chechens
Time zone
UTC+7 (ICT)
Area codes
219
ISO 3166 code
VN-03
Website
www.hagiang.gov.vn
Hà Giang is a province in the Northeast region of Vietnam. It is located in the far north of the country, and contains Vietnam's northernmost point. It shares a 270 km long border with Yunnan province of southern China, and thus is known as Vietnam's final frontier. The province covers an area of 7,945.8 square kilometres and as of 2008 it had a population of 705,100 people.[2]
The provincial capital, also called Hà Giang, is connected by Highway 2 and is 320 km away from Hanoi. The border crossing is at Thanh Thủy, 25 km from the capital, Hà Giang city. It is one of the poorest provinces of Vietnam as it has mountainous topography with the least potential for agricultural development.[3][4][5][6][7]
The province borders China with a length of over 270 kilometres (170 mi); the border gate is known as the Thanh Thủy. In addition, there are three smaller gates namely, the Phó Bảng, the Xín Mần and Săm Pun.[8]
Day 1: Ha Giang – Quan Ba – Yen Minh – Dong Van (B, L, D)
7h30: After breakfast at Goodmorning Ha Giang Inn, we drive uphill to Quan Ba – The Heaven gate in Tam Son, hiking around Quan Ba, visiting the Twins Hill and have lunch. We keep going to uphill to see the Chinese style construction in Vuong King's Palace who leaded about 70,000 of the H'Mong ethnic people in this area. You arrive in Dong Van, check in and have dinner.
Day 2: Dong Van – Lung Cu Flag Pole – Ma Pi Leng pass – Meo Vac (B, L, D)
7h30: After breakfast, you take about 2 hours driving to get to Lung Cu Flag Pole, then visit Ma Pi Leng pass which is the most beautiful view in Vietnam from mountains. Between the cliffs, you can see an unique river – Nho Que and take a boat trip. In late afternoon, you can walk around to see the market in Meo Vac Town and then check in at the guesthouse.
Day 3: Meo Vac – Yen Minh – Lung Khuy cave – Ha Giang: (B, L)
7h30: After breakfast, we take you to visit Lung Khuy cave with thousands of stalagmites and stalactites, have lunch then keep driving back to Ha Giang city.
14h30: Coming back to Good Morning Ha Giang Inn to refresh and be ready for Hanoi.
INCLUSION
– 2-night accommodation in Ha Giang and Dong Van with twin sharing basis
– Modern bus in Ha Giang with experienced driver
– English speaking tour guide in Ha Giang
– Meals as 3 lunches, 3 breakfasts, 2 dinners with local dishes
– All entrance tickets during your visit (Lung Khuy cave, boat trip in Nho Que river…)
– 2 complimentary bottles of water/person
– Good motorbike with helmet & admission fee (if you join our motorbike tour)
EXCLUSION
– Shuttle bus Hanoi – Ha Giang – Hanoi
– Tour guide picks up/drops off at hotel
– Beverages, tax, travel insurance
– Cost of repairing motorbike damage caused by tourists (if you join motorbike tour)
– Others not clearly mentioned above
THINGS TO BRING
–        Hat or cap, sun cream, camera, cash in Vietnam Dong
PUBLIC PRICE:
– GH04 – C (Car in Ha Giang) : 5.800.000 VND (250 USD)/pax
– GH04 – M (Motorbike in Ha Giang) : 5.550.000 VND (241 USD)/pax
* Single sup: 30USD/pax *